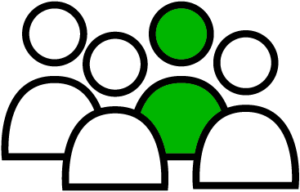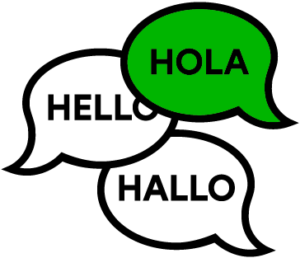 Institut Richelieu – Ecole de Français
INSTITUT RICHELIEU - Ecole de français, Clos-de-Bulle 7, Case postale 6540, 1002 Lausanne
Direction : Monsieur Marc Ducraux
The School of French language in Lausanne - Switzerland in a few words :
When it opened in 1962, Institut Richelieu could already benefit the founder's forty year experience in the educational field. Since then, it has always been influenced by inspirational results of new research which significantly reformed the teaching of modern languages.
Four general principles prevail in our instruction of French language:
Students are motivated in a relaxed but pleasantly stimulating atmosphere.
In order to facilitate the student's rapid progress, a large choice of psychologically adapted incentives are used as to complement individual capacities.
Teaching aids with proven educational value such as record players, language laboratory and video sets are judiciously used.
Professional teachers only instruct students and evaluate their progress.
Average manpower
200 students 30 teachers 15 classes
Profiles
Evening classes
School support
Languages
Further education for adults
Summer school

Ages
16-18 years old
Adults

Classes taught in
French
English

Diplomas
Certificate of study
Bachelor
Master
Languages diplomas
Other diplomas

Schedule
Full time
Part time
Evening classes

Certifications
Certifications of our classes of French language in Lausanne in Switzerland

The following degrees can be taken :

Certificat d'études
of the elementary, intermediate and upper intermediate levels

Certificat d'étude de français pratique de l'Alliance Française
Diplôme de langue de l'Alliance Française
certified by the French National Ministry of Education

Diplôme de langue française de l'Institut Richelieu
This diploma is recognized by the FEDE (The European Federation of Schools) and bears its seal

Diplôme supérieur d'études françaises modernes de l'Alliance Française
DELF or DALF - A1-A2-B1-B2-C1-C2


They take place in Lausanne in March, June, September and December.
All examinations are optional.
Classes meeting four hours a week lead to the same diplomas as the 20-hour courses with the exception of the Diplôme supérieur de l'Alliance Française and DALF.
At the end of each term, an Attestation (Class Attendance Certificate) is issued, on request, to those students who have attended classes regularly.
The Institut Richelieu school of French in Lausanne is certified of Swiss Quality Eduqua with 83 % success at all exams.
Formation
Intensive and evening courses of French language in Lausanne: Twenty hours intensive courses of French per week, in the morning (Monday through Friday from 8.30 to 12.00) This intensive course suits those students who wish to dedicate most of their time to the study of French. Four hours courses of French per week, in the afternoon (two afternoons from 2.15 to 3.55) convenient to "au-pair" girls or people working in the morning. Students with some knowledge of French can take two different courses and attend four afternoon courses, which makes eight hours a week. The afternoon classes are not held in Summer; students may take these same courses attending the evening classes. Four hours evening courses of French per week (two evenings from 6.30 to 8.10) Set up mainly for people who are not free during the day. As for the afternoon classes, students with some knowledge of French can take two different evening courses, which makes eight hours a week. You may attend classes for 24 or even 28 hours a week by combining the intensive morning course with the afternoon or evening courses. The language laboratory remains open according to a schedule for those students who wish to practise personally in addition to their classroom work. Summer holiday intensive courses of French in Lausanne (Monday through Friday from 8.30 to 12.00) are run from July to September in three consecutive three week series. Students can attend one, two or three series. (Courses for a specific time span, such as one month, may also be set up). Classes for true beginners are only available in the first series. The full three series of summer courses are equivalent to a three-month term for those students who do not want to interrupt their studies during the holidays.