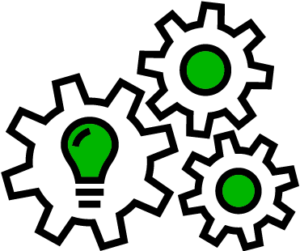 Business School Lausanne
Route de la Maladière 21, 1022 Chavannes-près-Renens
Direction : Monsieur Philippe DU PASQUIER , Dr. David CLAIVAZ
Business School Lausanne is a leading innovator in business education. With an entrepreneurial spirit, BSL is committed to practical and pragmatic learning. The contemporary programs developed by BSL including the accelerated 2 year undergraduate Business Administration (BBA) program through to a Masters (MBA) and Doctorate (DBA) level, attracts forward-thinking participants from over 40 countries. In addition, specialized Master's programs in Finance, International Business and Global Marketing are offered.
BSL also offers a DAS (Diploma of Advanced Studies) in Sustainable Business in collaboration with the University of St. Gall.
A sustainable approach to business has been integrated in all our modules.

Top Quality
A recent employer choice study by QS (Quacquarelli Symonds Ltd 2012) ranks BSL in the top three business schools in Switzerland. BSL's unique modular MBA was designed in collaboration with leading CEOs and HR directors to offer a relevant, high quality business education as demanded by today's marketplace. Personal leadership skills are taken as seriously as subject knowledge in order to prepare effective leaders and cutting-edge problem solvers.

Practical Learning
The focus on practical learning is led by a multidisciplinary faculty formed by experienced business professionals. Learning is an interactive experience in small classes up to 25 students where participants and faculty are professional partners in high quality discussions of real business cases.

Internationally diverse
An international student body enhances cross-cultural perspectives and an appreciation for cultural diversity. Only by exploring different approaches, will innovative and creative solutions be found – so necessary in today's international business arena. Participants are challenged to move out of their "comfort zone" with an open mind and flexible attitude in order to competently solve problems and make informed and effective decisions.

Lemania boarding facilities are available to BSL students.
BSL was founded in 1987.
Average manpower
250 students 50 teachers 10 classes
Profiles
Professional
Further education for adults

Classes taught in
English

Diplomas
Bachelor
Master
Other diplomas

Schedule
Full time
Part time

Certifications
ACBSP accredited
ISO 9001
Delta Mu Delta Honor Society
EFMD and GRLI memberships
Formation
Business studies Global business management Modular MBA Seminars Bachelor of Business Administration Master of Business Administration Executive MBA Doctorate of Business Administration Master in Marketing Master in Finance Master in International Business University degrees