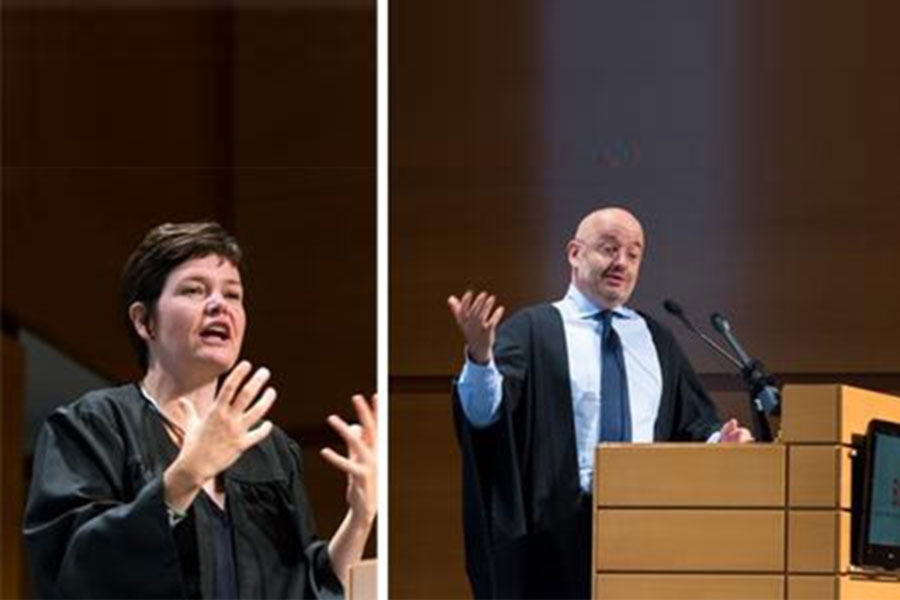 22/08/2017
Two leaders of sustainable development awarded a Doctor Honoris Causa degree from Business School Lausanne
During its Graduation ceremony held on July 29 at Palais de Beaulieu in Lausanne, Business School Lausanne awarded two Doctor Honoris Causa degrees.
These degrees were awarded to Mr. Peter Bakker, former CEO of TNT and current President of the World Business Council for Sustainable Development in recognition of his courageous and strong voice encouraging the business community to use their innovation power to solve the grand challenges of our time, and to Mrs. Kate Raworth, Senior Visiting Research Associate at the Oxford University's Change Institute and Senior associate at the Cambridge Institute for Sustainability Leadership, in recognition of her significant contribution to the sustainable development through the Doughnut Model combining the planetary boundary and social limitations concepts.
Both awards recipients addressed the Graduating Class of 2017 and their families, as well as faculty, staff and guests of the school.
On 105 graduating students from 42 different nationalities, 70 were present in Beaulieu.
WEBSITE