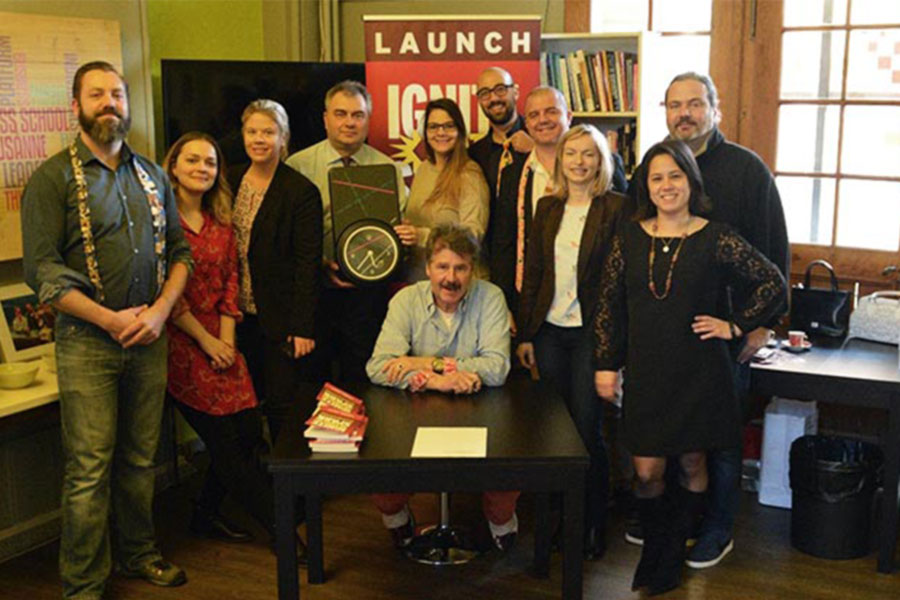 07/03/2019
Michel Jordi at Business School Lausanne
For the past few years, Business School Lausanne organizes at the end of each term a Business Innovation Week, during which Bachelor and Master students work in teams on a project.
From 11 to 15 February 2019, students developed several business models with reference to the famous Business Model Canvas, elaborated by Yves Pigneur and Alexander Osterwalder at the University of Lausanne.
On Friday, each group had the opportunity to present its project to the famous entrepreneur Michel Jordi and was able to benefit from his precious comments and relevant suggestions.
In the afternoon, Michel Jordi gave a very interesting speech, in which he presented his recent book entitled "Ignite That Spark". In this book, he shares his different entrepreneurial endeavors, most of them becoming big successes, such as Le Clip or Swiss Ethno Watch. He also gives a lot of precious recommendations to future entrepreneurs, insisting in particular on the importance of the right timing when launching a project.
At the end of the day, Michel Jordi signed his book for all our students.