César Ritz Colleges Switzerland
CESAR RITZ COLLEGES SWITZERLAND, Route Cantonale 51, 1897 Le Bouveret
Direction : Ronan Fitzgerald, Managing Director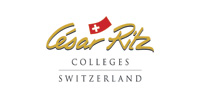 César Ritz Colleges Switzerland are the world leaders in International Business, Tourism and Hospitality Management education. Our school has a global reputation for quality and excellence in education that spans over 30 years. Discover the perfect combination of traditional academic learning, practical classes and paid internships to get your hospitality career off to a flying start. All programmes maximize your learning experience and give you the skills and confidence needed for your future success.
Average manpower
500 élèves
45 professeurs
40 classes
Profiles
Professionnelle
Langues
Formation continue
Internats

Range study
Langues
Commerce

Classes taught in
Anglais

Diplomas
Certificat d'études
Bachelor
Master
Autres diplômes

Certifications
Swiss recognized
All degrees/diplomas are accredited by the State of Valais. The accreditation authority is the "Conseil de la Formation et de la Recherche Universitaires (CoFRU)", established under the auspices of the State of Valais Department of Education, Culture and Sport, Switzerland.

Professional and academic quality standards ensured
César Ritz Colleges is recognized by the Swiss Hotel School Association (ASEH). It is the only association in Switzerland that evaluates and recognizes hotel schools and imposes strict eligibility requirements.

Quality of education certified
EduQua ensures the quality of educational institutions by setting minimum standards and supports quality improvements in its certified institutions.

World Tourism Organization certified
We are the only Swiss hotel school to receive the prestigious TedQual certification from the United Nations World Tourism Organization (UNWTO).

American Collaboration
In over 25 years of academic partnership, César Ritz Colleges and Washington State University have developed a strong academic collaboration. Bachelor students graduate with a Washington State University degree. The College of Business within Washington State University is accredited by the Association to Advance Collegiate Schools of Business (AACSB International) and repeatedly ranked among the best business programmes worldwide.

British Validated
All Master courses are validated by Manchester Metropolitan University (UK). Students in these courses therefore receive both Swiss and British recognized diplomas. MMU is highly regarded throughout the world for its contribution to hospitality and tourism research. It has been ranked among the best universities worldwide.
Formation
We have a worldwide reputation for providing quality and excellence in education, offering a full range of programmes in International Business, Tourism and Hospitality Management. All programmes feature paid internships, ensuring that you gain industry experience to quickly climb the career ladder.

- Swiss Higher Diploma in Hotel & Tourism Management
- Bachelor of International Business in Hotel & Tourism Management
- Postgraduate Diploma in International Hospitality Management
- Master of Arts in International Business in Hotel & Tourism Management
- Master of Science in International Hospitality Management